Ministry of External Affairs: e-Passport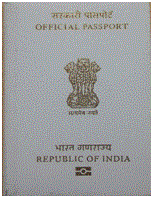 In the year 2008 on the request of MEA, NIC had conducted a pilot project for the  issuance of ePassports. About 20,000 ePassports for diplomats and officials  have been issued. Based on this experience, NIC has been entrusted to design, develop and execute the issuance of ePassports for Indian citizens, officials, and diplomats. The ePassport will enhance the security of passports, eliminate duplication, eliminate data tampering and will be used by border control authorities for monitoring the entry and exit of passengers.
The e-Passports booklets are embedded with an electronic chip to enhance security and to improve the level of identity verification. e-Passports and readers at the border inspection system must be able to communicate with each other. Interoperability testing of electronic passports is a process that starts typically with the specification of standards and continues with testing. Interoperability tests for e-Passports are performed to ensure international interoperability.
The creation of Test Bed for the interoperability of ePassports  at NIC Head Quaters will include:-
Testing of Indian ePassport for ICAO Compliance
Development of Platform for Reading and Verifying ePassport Issued by other countries
Provide Technical Inputs to ePassport Committees
Upgradation of Smart Card OS from time to time to suite new technology requirements
Testing / Masking of  upgraded Operating System on the Chip in the future
Testing shall be  divided  into two parts:-
Crossover tests: Every e-Passport is tested with every inspection system
Conformity tests: Every e-Passport is tested against the test specification as per ICAO standards